You will be surprised at the number of people who see the need to get a dental implant but are wondering what dental implant cost. A dental implant is a fixture that is surgically implanted into the jawbone. Then, it is left to fuse with the bone for a specific amount of time, usually a few months. The dental implant is used as a form of replacement for the missing root of a tooth or teeth.
Losing a tooth or a set of teeth can be painful for anyone, either as a child or as an adult. There are numerous reasons for the loss of teeth in a person, such as extensive decay caused by a cavity, periodontal disease, failed root canal, or injury caused by accident. Sadly, lost teeth do not regrow, and the hole left can affect a wide genuine smile, the beauty of your smile, or may even dent your self-esteem. 
Luckily for you, there is always the option of a dental implant. While dental implant costs may be on the high side, a dental implant comes with so many benefits. So much so that it is definitely worth the extra cash. One of the more exciting perks of getting a dental implant is that the implant is made to match your remaining teeth. This means that no one else apart from you and maybe your dentist can tell you are using an implant! Cool, right?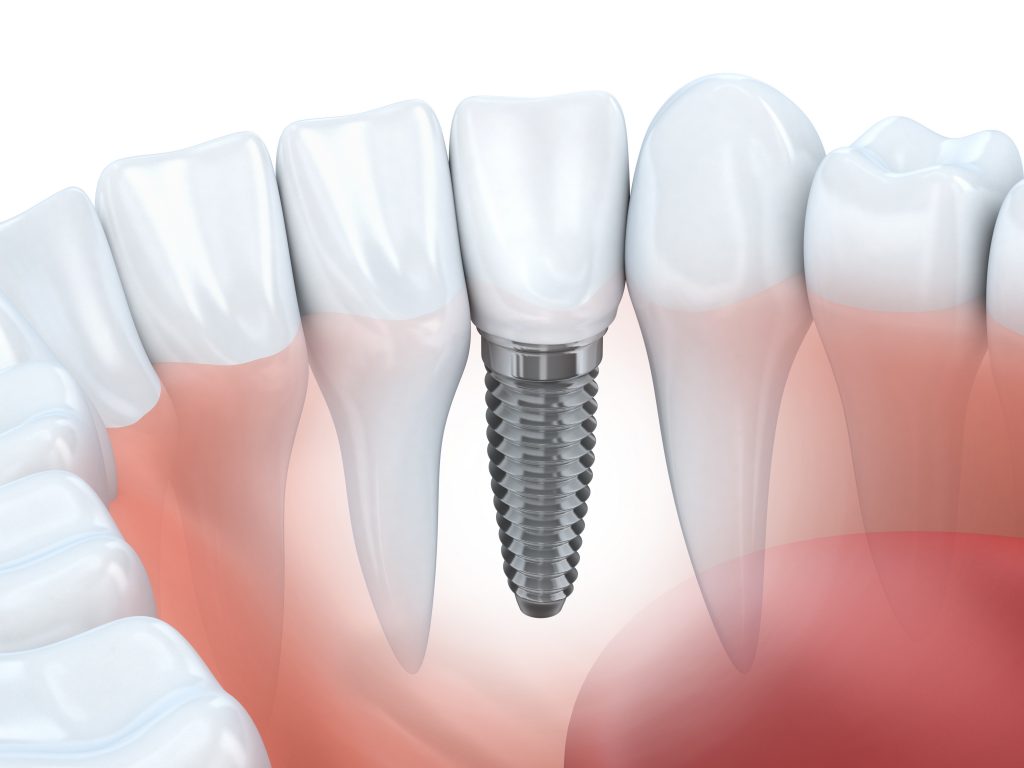 Why You Should Consider Getting a Dental Implant 
If you still need a nudge in the right direction, we'll give you reasons a dental implant is a solution to the issues with your teeth. Consequently, we will address the cost of dental implants. Below are some advantages that you'll get from getting a dental implant: 
It improves your self-confidence 
How you look is how you feel, they say. You do not have to suffer from low esteem because of a dental problem. Do not take blows to your confidence because you lost a few teeth for reasons that were probably beyond your control. Getting a dental implant will solve this problem. A very natural looking implant will restore your full teeth array, your beautiful smile, which will, in turn, boost your self-confidence. 
It improves your general oral health
Other dental solutions such as bridges and removable dentures require trimming other teeth so that they are well supported. However, a dental implant does not need this. This because it is supported by the bone in your mouth instead. 
Since fewer teeth are affected by the introduction of a dental implant, your general oral health improves. Additionally, with a dental implant, it is easier to get in between your teeth while brushing. So your general oral health improves with the package. 
It replaces the root of your missing tooth
With every missing tooth, there is a space in the root where it was anchored. Every other tooth-replacement option focuses on replacing only the visible crown of the missing tooth leaving the void in the roots to lie fallow. 
This will cause jawbone mass and density to decline over time. However, a dental implant very efficiently solves this problem. The implants are placed so that they touch the bone, which over time, will make a tissue around the implant, thereby creating a natural bond between bone and metal.
It is convenient and durable 
Once a dental implant goes in, it does not need to come back out and can even stay there throughout your entire lifetime. That is quite easy to live with. With a denture, you will need to remove it frequently to clean or eat, and that can easily become a hassle.
Higher rate of success
Finally, dental implants have a very high rate of success. A stunning 95%. It is one of the safest and guaranteed surgeries that can be carried out. So why are you still walking around with a missing tooth?
Dental implant costs vary. It is very rare to see two people walking out of the dental clinic with the same bill for dental implant treatment. This is because no two people have the same teeth problems. Similar, maybe. But never the same.
Although numerous factors can affect dental implant costs, there is a range that will cater for regular dental implant surgery. Usually, you should expect to pay anywhere between $2200 and $7000 for your dental implant.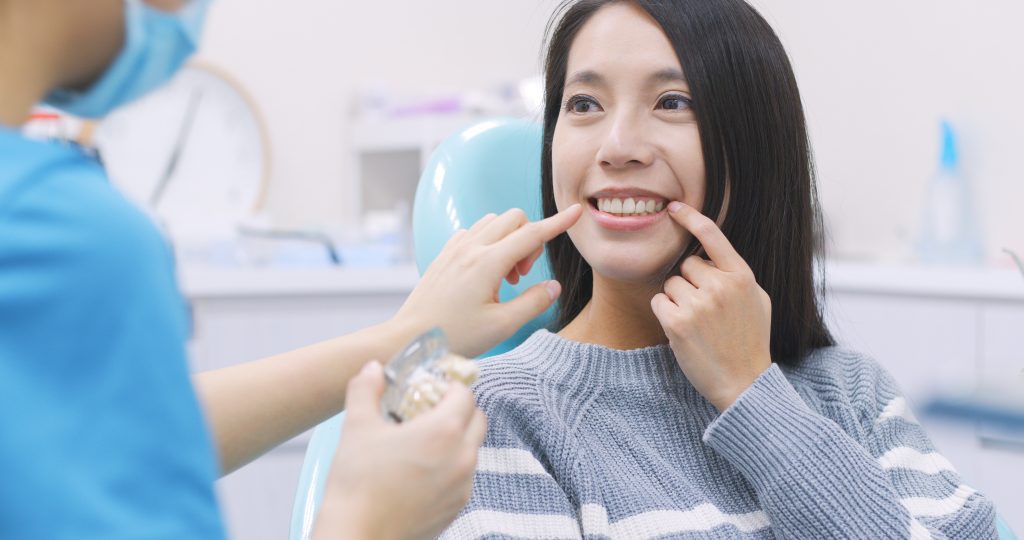 There are several reasons why dental implant costs are more expensive in some clinics than in other places. Here are some of the reasons for the wide range of dental implants costs. 
Region of Treatment

Pre-Implant Treatment 

Implant Material 

Extent of Damage

Position of Implant 
Summary 
Dental implant costs may be slightly expensive, but the benefits are limitless. From the lifelong durability to the natural look and convenience, dental implants are winning the tooth replacement solutions race by a mile. If you have further questions about a dental implant or how much they cost, please do not hesitate to reach out to us. We've got you!